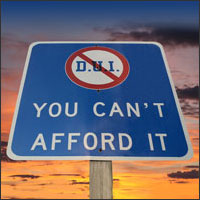 How do you get your license back after a DUI?
What should you expect when charged with a DUI?
The summer months are almost here. Detroit residents and residents all across Michigan have waited all winter long to enjoy the warm weather that summer brings. Before we start to enjoy the summer months a little too much, I wanted to take some time today to share with you all about Michigan's drunk driving and driving under the influence laws.

Over the past 2 years, we've published many articles relating to Michigan's DUI laws. In this article, you will find those articles and a summary of each. May of the questions you may have about drinking, driving and driving under the influence, the answers will be found here.
Simple scan through the articles and if you have additional questions, please call my office at 248-348-7400 or 586-530-1000.
How to Get Your Revoked Driver's License Back
Whether you lost your license due to a DUI charge or because of too many points, this article provides a step by step process on how to get your license back.In this article you will find information from how to appeal a suspension to where to how many points will get your license suspended.
Drinking and Lawn Care Don't Mix
This article was inspired last summer by how often people were getting caught drinking and driving on their lawn mower.
It is easy to see how a drink or two can make the task of mowing your lawn a little easier, but the truth is that a lawn mower is still a motorized vehicle. For further information about this topic, please see: Drinking and Lawn Care Don't Mix.
Marijuana and Driving Under the Influence
Even while marijuana has become decriminalized all over the State of Michigan, you can still expose yourself to the same punishments for driving after using marijuana as someone who drove after drinking.In addition, while some cities have started the decriminalization process, the use of recreational marijuana remains illegal in the State of Michigan. For more information about this particular topic, read our recently published article, Could You Be Arrested Even After Your City Decriminalized Marijuana?
How to Prevent a False Positive Breathalyzer Test
Yes it is true. False positives have been known to happen when a breathalyzer test is given. A lawyer teamed up with a former police officer and a plastic surgeon to develop a product to help with false positive breathalyzers.Whether this product works or not, the real issue is that these types of false positives do happen.

If you believe your breathalyzer test was a false positive, please contact my office and speak to me directly.

What To Expect When You Get a DUI In Michigan
If you have been charged with a DUI and want to know what is going to happen than this is the perfect article for you. This article provides information from how much a first time DUI might cost you to what penalties you may be facing.
What You Need to Know About Underage Drinking
Do you know the most common drug used and abused among teens? Alcohol is the answer. This article provides the information you need to know about what your teen faces when it comes to underage drinking. Unfortunately, underage drinking is far more common than we think.
14 Questions to Ask After Being Arrested For A DUI
The answers to these 14 questions can help prepare you for your upcoming trial and give you your best chance. A good criminal defense attorney can take your answers and provide you a solid defense.
5 Strategies for Defending a DUI Charge
This article provides 5 great strategies for defending your DUI charge. For more strategies, please contact my office.
How to Face a DUI Charge without Losing Your Mind
Facing a DUI charge is stressful. This article can help with that stress.
Summary
If the answer to your question wasn't covered in the articles above or if you are facing a DUI charge, please make sure to contact an experienced criminal defense attorney and call my office. You do not have to face charges alone.
248-348-7400 or 586-530-1000