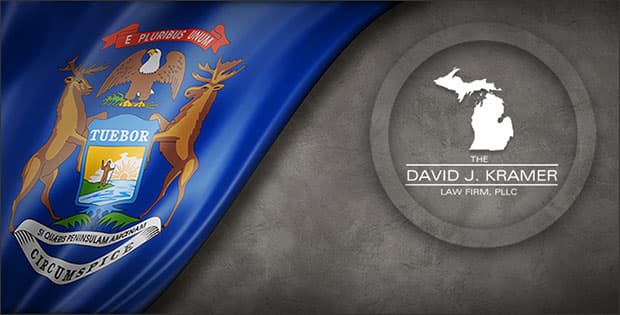 The MDHHS (Michigan Department of Health and Human Services) has issued an emergency order. Beginning November 2, 2020, bars and restaurants are legally obligated to take your name and phone number before you dine.
Restaurants must also limit seating to 50 people and tables to 6 people, according to a new rule put in place by the MDHHS. If they don't comply, restaurants and bars could be fined $1,000.
The new rule comes after 12 outbreaks are reportedly associated with restaurants.  In addition, Michigan's new Coronavirus cases hit a record high of 3,675 on Thursday, October 29. 
Some people will want to know if this new rule is legal. Does the MDHHS have the legal ability to mandate masks and impose penalties? 
The answer is yes. Right now, MDHHS and its director Robert Gordon issued its orders directly after the Michigan Supreme Court struck down the state of emergency declaration Governor Whitmer was using to issue her emergency orders.
Michigan Law and the MDHHS
Michigan state law gives power to MDHHS to declare a state of emergency in a pandemic to limit gatherings of people. According to Michigan Public Health Code, MCL 333.2253
"If the director determines that control of an epidemic is necessary to protect the public health, the director by emergency order may prohibit the gathering of people for any purpose and may establish procedures to be followed during the epidemic to insure continuation of essential public health services and enforcement of health laws. Emergency procedures shall not be limited to this code."
This law was enacted after the Spanish Flu of 1918 swept the nation. Moreover, it was not an issue in the Supreme Court ruling. 
Furthermore, you could be subject to penalties if you break this new order.
According to Michigan.gov, "Violations of this order are punishable by a misdemeanor punishable by imprisonment for not more than six months or a fine of not more than $200, or both. Violations of this order are also punishable by a civil fine of up to $1,000."
What Else Does the Order Do?
The MDHHS order limits many of the same things the executive orders did. This includes mandatory masking, limitations on the size of gatherings, and constraints on establishments. 
Masks are mandatory at indoor and outdoor gatherings.
Indoor gatherings are limited to 10 people.
Outdoor gatherings are limited to 500 with certain restrictions.
Restaurants and bars must close common spaces and limit table seating to 6 people, and now, they must also collect customers' names and phone numbers.
Church services are exempt from this order, as in all previous orders.
Takeaway
Michigan's COVID-19 cases are up, partly because of increased testing capacity and partly because we are headed into flu season when more people get sick anyway. The good news is that the disease's death rate remains low. They are continuing to go down as better therapies are available.
Whether from the governor's office or now from MDHHS, the legal ramifications of continued orders remain to be seen.
Will Michigan residents and restaurant owners comply with the order and share personal information, or will some of them file lawsuits?