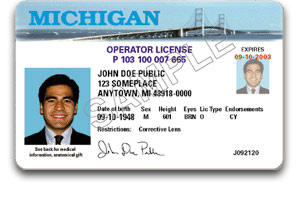 Has your license been taken away after a DUI charge?
Did you get a letter in the mail warning you that you have too many points on your license?
While many might think of the ability to drive as a privilege, in Detroit it has become a necessity. We all have experienced the difficulty in using the public transit system this winter in Detroit. Many Detroiters' were frustrated as they waited hours for the bus to show up to take them to work. This is one of the reasons why it is so important to have your driver's license reinstated.

Today, we are going to be sharing with you all about suspended licenses in Michigan and how to get your suspended license back. Over the years, at the David J. Kramer Law Firm, we have talked with a lot of people whose licenses were suspended. The first and best defense is to be knowable about what is happening. This article seeks to help with that.
The first step to getting your suspended or revoked driver's license back
The first step to getting your license and freedom back is to establishing why it was taken away in the first place. Typically, it is for the following reasons,
Refusal of a breathalyzer test.
Operating while intoxicated with alcohol or other drugs. (OWIs and DUIs)
Have too many points on your record.
The Length of License Suspensions
Depending on your particular situation will dictate the length of your driver's license suspension. According to DMV.org, your license can be suspended indefinitely for:
Insurance law violations.
Failing to appear in for judgment.
Multiple drunken driving convictions.
Failing to comply with court judgment.
Your license can be suspended for up to a year for,
If your OWI or DUI charged included a BAC was over .17.
If you refused to take a Blood Alcohol Content test when you were arrested for suspicion of driving under the influence.
Your license could be suspended for 2 years if you,
Refuse the BAC test again within 7 years.
Drivers Licenses and Too Many Points
Whenever a traffic violation is committed, the individual who committed it could have points added to their driving record. Points will stay on your driving record for up to two years. If too many points are added to your driving record, your license may be suspended.
After 4 Points: The Secretary of State (SOS) will send you are warning letter.
After 8 Points: A final warning letter is sent out.
After 12 Points: Your license may be suspended and you will be required to take a driver re-examination test.
How to Appeal Your Suspension
Now that we know the different reasons why your license might be suspended, we can start discussing how to get it back.
Suspension Hearing and Appeals
If your license has been suspended, you may be able to contest the suspension by requesting a SOS administration hearing. You can do that by completing the SOS-257/258 Form.
You may mail the completed form to:
Michigan Department of State
Driver Assessment and Appeal Division
P.O. Box 30196
Lansing, MI 48090-7696
Or fax it to (517) 335-2190 or (517) 335-2189.
Getting Your Driver's License Reinstated
As explained earlier, the reinstatement requirements for getting your driver's license reinstated will depend upon the offense. It will also depend on whether your license was suspended or revoked.
For licenses that were suspended, you will likely need to fill out an Application for Driver's License Reinstatement.
For licenses that have been revoked you may need to petition the court and the Michigan SOS Driver Assessment and Appeal Division.
Summary
If you need to get your license back, you may need legal help. The good news is that you don't have to do it alone. The Michigan Driver's License Appeals process can be complicated, and it is highly advisable that you seek counsel to give yourself the best chance at having your appeal granted. Navigating forms and petitioning the courts can be confusing and frustrating.
If you have any questions about getting your license reinstated, please give my office a call today. I am here to help.
248-348-7400 or 586-530-1000