Michigan Criminal Defense Lawyer – Diligently Fighting. Successfully Winning.
The David J. Kramer Law Firm, PLLC has been diligently fighting and winning cases for clients in the Michigan since 1992. Our goal is to provide aggressive criminal defense for the best results for our clients. David J. Kramer hasn't lost a lost a jury trial since 1992.
What Makes Criminal Defense So Important?
Criminal law isn't just a field of academic study. The concept of criminal law is important because it is a contract set by the governing bodies we, as the people of our country, elect. It is there to tell everyone who lives here: "This is the way we treat each other. These are the things we all agree are right, and which things are wrong."
The scope of criminal law is likewise fundamental to the freedoms any citizen of our country will enjoy. If you obey the laws of this country, it's very likely that you will remain free to do and be what you want. If you don't obey them, your freedoms are likely to be more limited or removed.
We have set up a system whereby those who have committed crimes have the right to a fair trial, and to be tried by a jury of their peers. Those who have their freedoms taken away have violated the contract. Their rights are therefore deservedly forfeited.
At least, that is how most people think the contract works. That is the way it should work. However, time after time, the power to determine who the criminal is in the hands of a much more powerful entity: our government, in one form or another. Likewise, governments have more expertise, money, influence, and power at their disposal than average citizens.
David J. Kramer's Criminal Defense Philosophy
The defense philosophy of David J. Kramer is simple: to bring all of the experience, expertise, and diligence to your case that the prosecutor has, and to which the average citizen doesn't have access.
When you are encountering the criminal justice system for the first time – or even the second or third time – it can be overwhelming, confusing, and frightening. The system will not advise you or help you in any way. In addition, because it is an adversarial system, it is set up to view you as the opposition and treat you accordingly.
For all of these reasons and more, attorney David J. Kramer is passionate about defending the rights of his clients.
Experience
With experience since 1992, defense lawyer David J. Kramer has been defending cases in 15 states and one commonwealth, including federal court cases. He has expertise in criminal and family law, having successfully thrown out many criminal cases before trial, plea-bargained criminal charges to avoid jail time for his clients, defended father's rights in divorce cases, and successfully tried many criminal cases to an acquittal in court.
Expertise
David J. Kramer has been described by his clients numerous times as dedicated, trustworthy, honest, and well-respected by circuit court judges in the State of Michigan. When he takes your case, he brings the knowledge gained by all of his past wins to bear on your case, and remains in contact with you throughout your ordeal, ready to answer your questions.
Diligence
David J. Kramer brings his best to any case he is hired to defend, believing that every person charged with a crime deserves equal access to the kind of power enjoyed by the prosecuting attorney's office. He will diligently work toward the end goal you hope for.
His clients routinely receive acquittals in a trial, have their cases thrown out before trial, have their convictions overturned, or are able to serve little or no jail time with a reduced sentence. The criminal justice system will bring the most numerous, scariest or most serious charges it can against you. David J. Kramer is here to push back against that with equal force.
Areas of Specialty
David J. Kramer has experience and expertise defending in all state criminal charges, including:   
Drunk Driving – OWIs, OUILs, & DUILs
Driving With a Suspended License
All Felony and Misdemeanor Criminal Charges
Post-Judgment Appeals
Domestic Violence
Bench Warrants
Drug Crimes
Theft Crimes
Murder
Criminal Sexual Conduct (rape)
Assault with Intent to do Great Bodily Harm
OUIL Causing Death
Armed Robbery
Bank Robbery
In addition, defense attorney David J. Kramer has helped more than 250 clients get their driver's license reinstated in driver's license restoration cases.
Defense attorney David J. Kramer has additional experience and expertise defending many federal cases, and is admitted to practice in these federal courts:
U.S. District Court, Eastern District (1993);
U.S. Court of Appeals in 1997; and
U.S. Court of Appeals, 9th Circuit (1999).
Areas of specialty in Federal cases include:
Tax Fraud
Securities Fraud
Mail Fraud
Medicare Fraud
Obstruction of Justice
All Violations of the United States Code
Health Care Fraud
Help At Any Stage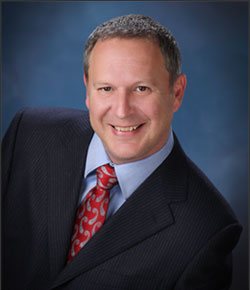 Attorney David J. Kramer has experience and success handling criminal cases at every stage of the process, from investigation to trial, through post-trial appeals. He has experience succeeding in other cases after other attorneys have failed.
Free Consultation
No matter where you find yourself in your encounter with law enforcement or the criminal justice system, Attorney David J. Kramer will meet you for a free consultation to discuss your charges and concerns with you.
In this meeting, he can get important information from you regarding your charges and the circumstances of your investigation or arrest. Attorney David J. Kramer will know, after this meeting, how best to proceed with your case.
He has a reputation for honesty and will not promise you results he doesn't intend to deliver. He can tell you, within this meeting, how he intends to defend you and what your next steps will be.
Investigation, Trial, Pleas, and Appeals
Attorney David J. Kramer will work to get you the results you want: to walk away from your charges without a criminal record. No matter where you are in your process, he has the experience of advocating for his clients. He has successfully:
Had Criminal Cases Thrown Out Before Trial
In the State of Michigan v. Zaic, Attorney David Kramer's client was charged with Criminal Sexual Conduct in the 1st degree in Grand Traverse County (Traverse City). To make this charge more distressing for the client, he was alleged to have behaved this way against his own daughter. Attorney David Kramer proved his client's innocence and got the case dismissed.
U.S. v. Durrani
Attorney David J. Kramer expertly handled a criminal matter where the Defendant had 34 counts of prescription fraud dismissed in the U.S. District Court for the Eastern District of Michigan (Federal Court).
Negotiated Plea Bargains for Much Lesser Charges
In the State of Michigan v. Santiago, Attorney David Kramer defended his client in the biggest drug bust the county had ever had. His client was facing charges of possession of over 650 kilograms of cocaine and was facing 30 years in prison, which was a mandatory sentence for this crime. Attorney David Kramer got his client's sentence reduced to 3 years.
In the State of Michigan v. McKenzie, Attorney David Kramer's client faced an attempted murder charge – a capital offense. For the first time in Macomb County history, a capital offense got reduced to a misdemeanor – all because of the effective counsel and hard work of Attorney David Kramer. 
Acquittals at Criminal Trial
Attorney David J. Kramer is experienced at cross-examination in court and in using expert witnesses for the defense of his clients.
City of Novi v. Turner
Attorney David Kramer's client had been charged with drunk driving referred to as OWI (Operating While Intoxicated) in the State of Michigan. Both of his client's breath tests came out at .12. However, David Kramer tried the case in front of a jury and won an acquittal for his client – a verdict of not guilty.
State of Michigan v. Bradbury
Attorney David Kramer's client was facing two charges: Reckless Driving and Assault and Battery. After hearing David Kramer's arguments in favor of his client, the jury came back with a verdict of not guilty. This was after only a five-minute deliberation.
Successfully Appealed Criminal Cases and Had Them Overturned Post-conviction
Township of Canton v. V. Davis
This client hired criminal defense attorney David Kramer after being charged with Assault and Battery and being found guilty at a bench trial. Attorney David Kramer appealed the judge's decision to the 3rd Circuit Court in Detroit and successfully argued against the verdict being supported by testimony at trial.
The Circuit Court reversed the verdict reached by District Judge in the first trial. It vacated the Defendant's conviction and exonerated David Kramer's client of all charges. The client has a clean record.
Convinced Judges to Take Years Off of Sentences
State of Michigan v. Snider
The Defendant was charged with two counts of Criminal Sexual Conduct in the First Degree in Calhoun County. Attorney David J. Kramer was able to get the charges significantly reduced and saved the Defendant 20 years of prison time.
No time is too late to hire defense Attorney David J. Kramer and see results in your case. Contact The David J. Kramer Law Firm now.
Let's get started!