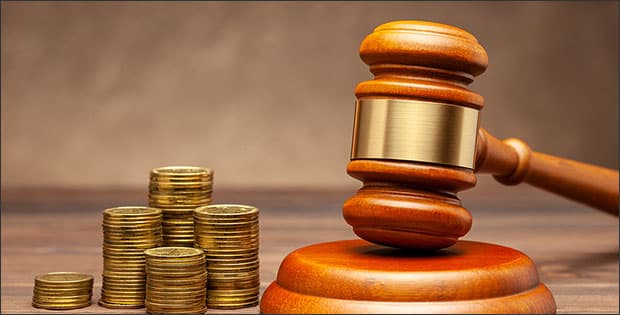 You may have heard it called "cooking the books." In this post, we will take a close look at sales tax fraud examples, the penalties, and defense.
In the past, when even criminal enterprises have needed one set of financial records kept accurately, they have kept more of their earnings by creating a false second set of books.
These false records enable them to, among other objects, keep more profits by not paying income tax.
Now, primarily Chinese companies have masterminded software that allows businesses to evade paying sales tax by doing the same thing.
The U.S. Department of Justice calls it "tax zapper" software, and it's going after small businesses for tax fraud.
What is Tax Zapper Software?
Formerly, when cash businesses wanted to skim cash, they had to keep a second set of books by hand to conceal some of their business while making it appear as though they were running a legitimate operation.
It required some amount of diligence and brainpower to make the fraud look accurate and to keep employees from stealing.
Now, Point of Sale software automatically creates a second set of records with a push of a button. 
In December 2016, in the first case of its kind, John Yin of Everett Washington pleaded guilty to wire fraud and conspiracy to defraud the U.S. government.
Yin was found guilty of promoting and selling revenue suppression software. He has agreed to repay $3.4 million to the state of Washington and the U.S.
The IRS is going after small businesses in hopes of finding more revenue suppression software salesmen.
Sales Tax Fraud in Michigan
Macomb County business owners Ki Yon Ahn, 73, and Seo Jong Yoo, 62, and their business Ki Wa Jip Inc. d/b/a Chung Ki Wa have been charged with six counts of filing a false sales tax return and possession of an automated sales suppression device. Both five-year felonies.
The Department of Treasury found the couple had failed to pay $165,000 in sales tax since 2013. 
Here are the actions constituting sales tax fraud in the state of Michigan:
Failing to pay any due taxes or taxes you believe are due, intending to evade payment.
Prepare or aid in the preparation of a false tax return.
Falsify, falsely execute or falsely sign a document with intent to defraud.
Supply false information intending for the department to rely on it for tax liability.
Michigan's penalties for failure to file sales tax and failure to pay sales tax are the same:
With the intent to defraud, the charge is a five-year felony and up to $5,000 fine.
Additionally, knowing about this crime and not reporting it is a misdemeanor in the state of Michigan with a one-year jail sentence and $1,000 fine.
Federal Sales Tax Fraud Penalties
Under federal law, an attempt to evade or defeat tax is also a five-year felony, with up to $100,000 in fines or $500,000 for a corporation.
Experienced Sales Tax Fraud Attorney in Michigan
If you are convicted of sales tax fraud, you are likely to face both state and federal penalties. Moreover, the Department of Justice is making the prosecution of these crimes a priority.
If you are under investigation for sales tax fraud and possession of revenue suppression software, you need an experienced sales tax fraud attorney immediately.
Call my office today for your free consultation.