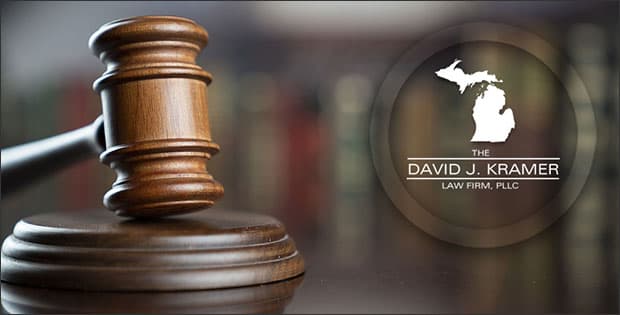 What does open murder mean?
Sometimes you hear legal phrases or jargon and don't think much about what the words mean. It is obvious what murder means, however, what does it mean when you are charged with open murder? And what are the implications of this charge for your case?
Open Murder Charge Going to Court in Michigan
Let's look at the case of Kenny Wayne McBride in Michigan. In Temperance, McBride was bound over for trial, on August 12, 2020, on one charge of open murder and one charge of mutilation of a dead body.
When you read the news coverage of the case, it's easy to see why prosecutors charged McBride with open murder; McBride's crime and actions are confusing. 
Kenny McBride, a 45-year-old man, is accused of killing his step-grandmother, 79-year-old Cecelia Gibson, on February 17, 2020. He is also accused of removing her head and putting it in the back yard.
Gibson's body was found in the living room of the house McBride shared with her. His father called to Emergency Medical Services, and an autopsy showed she died from blunt force trauma to the head.
Later in February, McBride was sent for a psychiatric evaluation and found fit to stand trial. There is nothing in any public documents to explain what led to the violence surrounding Ms. Gibson's death.
Kenny McBride is facing open murder charges. Open murder means the prosecutors are leaving it up to the jury to decide whether to charge him with first or second-degree murder or charge second-degree murder as a secondary included crime with first-degree murder.
To prove first-degree murder, prosecutors must show McBride planned to commit this crime.
For second-degree murder, prosecutors must only prove that McBride was in a state of mind to commit murder. 
Pleading Guilty to Murder
Another Michigan open murder case, in 1995, went to trial. It ended in the defendant Jerry Metcalf being convicted and sentenced to 40-60 years in prison for the shooting death of another person.
His story is a cautionary tale about why it's sometimes better to take a guilty plea than to have your day in court. 
Jerry was guilty of killing someone, so it seemed reasonable that he plead guilty to second-degree murder for a relatively short sentence – 12 years at the time of his second offer.
His attorney convinced him he wouldn't be convicted in court, even though seasoned prisoners told him to take a plea deal and warned him he would be sentenced more harshly if he lost at his trial.
The prisoners were right.
In his article for the Marshall Project, Jerry recounts the look of "disgust" on the judge's face as she sentenced him. He now realizes he wasted their time, and he wasted his life on a needless bet against the system.
Murder Defense
If Jerry Metcalf's lawyer had used the same standards to advise his client that he used for his black clients, Jerry would be out of prison by now for 13 years. He might have had a chance at having a family and supporting himself.
The attorney was too confident Jerry could beat the charges because Jerry is white. Also, Jerry was guilty, and he knew it.
Sometimes, even for a murder charge, the best advice you can get is to take the state's best deal and plead guilty. 90% of all charges are worked out through plea deals with the government, which can benefit everyone involved. 
Michigan Open Murder Criminal Attorney
We defend open murder charges like any other murder charge. It's daunting, and the prospect of prison time is scary for most people.
Murder charges do not have to mean automatic prison time. When you are facing such a severe charge, you need expert witnesses, DNA specialists, and sometimes special investigators to defend against the state. 
Call my office today for your free consultation, whatever charges you are facing. It is never too early or too late to advocate for your freedom in court. Don't let the state slap you with more than your fair sentence.