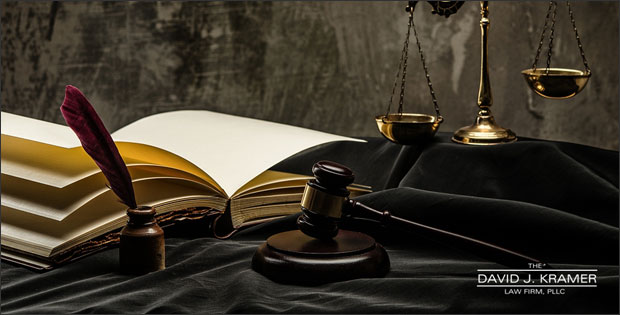 In December 2015, 20-year-old, Joseph Nguyen of Grand Rapids, Michigan, was charged with involuntary manslaughter. He was sentenced this week for killing his 5-month-old nephew. His sentencing was jail time of one year for unintentionally killing his nephew by covering him with blankets and pillows in an effort to keep him quiet.
According to the Detroit Free Press, Nguyen said he made a "stupid mistake" that he must live with the rest of his life before his sentencing in the Kent Country Circuit Court. This type of instance, while so tragic, happens more often than we would like.
Defining Involuntary Manslaughter Law in Michigan
The definition of involuntary manslaughter is when a person accidentally killed by someone else by an act of criminal negligence when a person is killed during another crime, where the intent was not to cause death or bodily injury.

To be charged with involuntary manslaughter, the victim will have died. In the case when the victim has not died, that could be charged with attempt, or another charge depending on the details of the case.
In addition, involuntary manslaughter is different from voluntary manslaughter. Voluntary manslaughter happens when a person intentionally kills another person in an emotional moment that was not planned.
Examples of Involuntary Manslaughter
In Nguyen's situation, his defense was able to prove that he did not intentionally kill his nephew. They were able to create a case that helped reduce the maximum time in prison he could have received. While his negligence influenced the life of his nephew, it was not an act that he was trying to commit and that was proven in court.
Distracted Driving or DUI
Another example where involuntary manslaughter might be charged in Michigan might be when a person is driving under the influence and kills a person unintentionally. It can also happen when a person is texting, talking or in some way distracted and that distraction impacts the killing of another person.
Both are examples of cases when involuntary manslaughter can be charged. The person did not intentionally cause the murder of that person, but was negligently driving.
Penalty for Involuntary Manslaughter in Michigan
The charges for involuntary manslaughter in Michigan can subject one to harsh sentencing. The penalty for this crime is considered a felony in the State of Michigan, and a person can face up to 15 years in prison, a fine up to $7,500, and restitution to the victim's family.
Are you Facing Involuntary Manslaughter Charges?
If you are facing charges for involuntary manslaughter, it is important to talk to a criminal defense attorney who is experienced and knowledgeable in this issue as soon as possible. A competent defense attorney will look into the specifics of your case, work hard to build a strong case for you, and defend you so that you do not receive unjust sentencing.
If you have been convicted of manslaughter in Michigan and want to investigate what options you still have regarding post-conviction options, talking with an experienced homicide attorney today is the first step to take. There are multiple post-conviction options that I can discuss with you. Please call my office today:
248-348-7400 or 586-530-1000