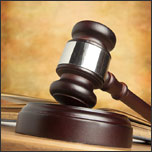 Are you looking to file a complaint?
Do you want to become more familiar with the Michigan Court of Appeals?
Today, we are taking a looking at the Michigan Court of Appeals. Have you ever want or have filed a complaint? Are you currently looking for some information so that you can apply? Here at The David J. Kramer Law Firm, PLLC, we want to help you by answering basic questions like, where are the Michigan Courts of Appeals, what is an appeal, and what types of appeals are there.

3 Facts to Know: Michigan Court of Appeals
What is an Appeal?
It is important to remember that an appeal is not a new trial. No new witness or evidences is called forth. According to the Michigan Court of Appeals Handbook, the definition of appeal is,

"A request made to a higher court for review of the lower court's or administrative tribunal's decision to determine if it was correct.  The party that appeals is called the "appellant," the other party is the "appellee.""

Locations
These locations are open 9:00am to 5:00pm, Monday – Friday accepts on Court Holidays.

Detroit
Cadillac Place
3020 W. Grand Boulevard, Suite 14-300
Detroit, MI  48202
Telephone:  (313) 972-5678
Troy
Columbia Center
201 W. Big Beaver, Suite 800
Troy, MI  48084
Telephone:  (248) 524-8700
Lansing
Hall of Justice
925 W. Ottawa St., P. O. Box 30022
Lansing, MI  48909-7522
Telephone:  (517) 373-0786
Grand Rapid
State of Michigan Office Building
350 Ottawa St. NW
Grand Rapids, MI 49503-2349
Telephone:  (616) 456-1167 

Types of Appeals
The Michigan Court of Appeals Handbook lists three types of appeals that can begin the process in the Court of Appeals.

A claim of appeal. This is when the applicant is filing an appeal based on a "matter of right provided by the Michigan Constitution, a statute or court rule." As long as you file all of the documents that is required and on time the Court of Appeals has to review your arguments and deliver a decision.
An application to leave this appeal. This is when you do not have a guaranteed right to file. First the Court of Appeals will decide if they are going to give you a full review and this is based on the information you provide for them. Remember you have to file your documentation on time. If they do decide to give you a full review, they will consider your arguments and deliver a decision. 
Action for an extraordinary writ or an original action. This is used when you are requesting the Court of Appeals to utilize its power over the lower court or tribunal or to implement it authority to compel a public offices to do his or her duty.
Please Note
While the Michigan Court of Appeals Handbook is written for someone who is not represented by a lawyer, please note the word of caution in the introduction. If you need help filing a appeal, call me.