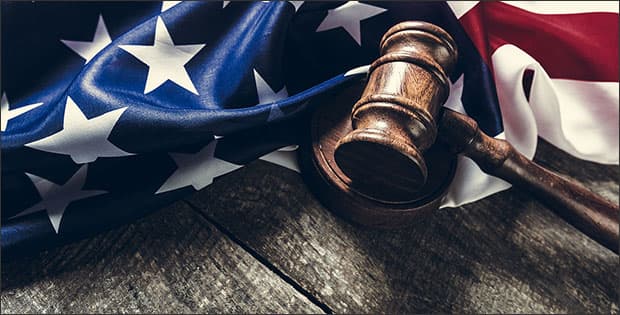 Michigan has come under scrutiny again. The world is watching as our Secretary of State Jocelyn Benson has issued a ban on the open carry of guns into polling places on election day.
Previously, as reported by Bridge Michigan, Michigan's open-carry gun laws allowed anyone to openly carry a firearm in public unless it was in a place like a school or a hospital.
Only people with a concealed carry license, or a CPL, could openly carry a pistol in those types of locations. Michigan's Secretary of State is banning,; openly carried guns within a 100 ft range of any polling place.
Escalating Tensions
Many issues have come up for Michigan voters to make this year's election a scary prospect for everyone.
The COVID-19 restrictions and fears have caused many voters to choose mail-in ballots rather than voting in person. This causes concern over rampant voter fraud, as there are credible sources citing mass mail-in voting is a process open to fraud.
Michigan is a swing state that just barely went to President Trump in the 2016 election. No one truly knows how the vote will go this year. Michigan is also the battleground for a close senate race between Republican John James and Democrat incumbent Gary Peters. 
Then there is the kidnapping plot against Governor Whitmer and the ongoing public battle of insults between Whitmer and President Trump.
Though Trump has denounced violence and race-based voter intimidation, Michigan's governor has publicly blamed his words for inciting her kidnapping attempt and alleging that his supporters will intimidate voters at the polls.
Michigan's Secretary of State and Attorney General, plus media outlets worldwide, are echoing her claims. 
To add to this, Bridge Michigan reports there may be thousands of poll watchers and poll challengers – both legal entities at polling places – who will descend on Michigan polls throughout the state from both political parties. 
What Are Your Gun Rights?
Does the Secretary of State have the authority to ban guns against state law?
How can gun owners who fear for their safety ensure it when criminals will carry a concealed handgun anyway?
A few voices have spoken against the ban, including one sheriff, who says he will not be enforcing it. However, how about the rest of us? And how does this affect your concealed carry license? Will the police be stopping and frisking people before they are allowed to vote? 
Open Carry Enforcement
While this ban does supersede state law, it's probably safest to assume there will be signs banning guns and police stationed at polling places who will not allow you to enter while openly carrying your firearm.
As with any other interaction with police, you should not fight with, resist, or lie to police. Instead, comply with their instructions and bring the matter to court later if you feel your rights have been taken away.
Stop and Frisk Laws 
According to the 2014 Michigan State Police legal and procedural update, "A police officer may frisk a suspect only if there is reasonable suspicion to believe the suspect is armed and dangerous." Police may stop and frisk you if they believe you are acting suspiciously
How Does This Effect Those With CPL Licenses? 
If you have a CPL license, there are some restrictions in place before the ban. Some polling places – like churches and schools – may already be illegal for concealed carry. Here is where you cannot carry a concealed weapon in Michigan:
Hospitals
Schools
School property (except as a parent while in your car dropping off or picking up)
Day care facilities
Child placing agencies
Bars
Sports arenas 
College dorms or classrooms
Churches, synagogues, mosques, temples, or places of worship (unless permitted by presiding official)
Entertainment facilities of more than 2,500 capacity
Casinos
Courtrooms or judicial offices (unless given consent)
Violation of this law is a civil infraction for a first offense. You will lose your CPL license for six months, at least. The second offense is a 90-day misdemeanor, and your CPL will be revoked. If you violate the law three times, it's a felony.
Takeaway
It's understandable to be nervous about election day when there are so many wild accusations thrown around. Most Michigan gun owners are law-abiding citizens not planning to kidnap our governor or intimidate other voters. They are likely to bring a gun out of fear of being intimidated themselves.
Suppose you are in doubt about whether you can carry a concealed pistol as a CPL holder. In that case, it's best to call your local police precinct or city clerk's office to inquire about the legality of carrying a concealed handgun in your polling location. The last thing you want is to lose your CPL license.
If you need of legal representation for a criminal offense, call my office today.