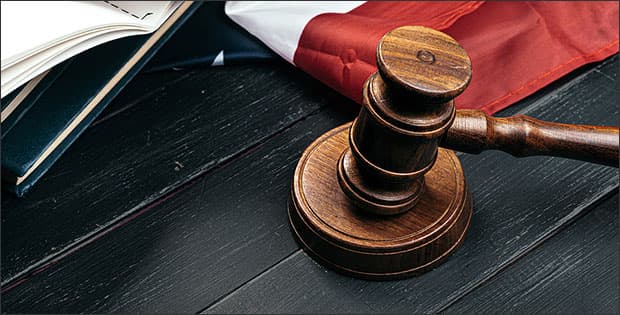 It seems safe to say that Michigan voters want to be safe and feel secure as they vote. On one side, we have people who advocate for no guns at the polling places. The exception is for those carried by law enforcement officers.
This side says that if we allow guns to be carried openly, it constitutes intimidation against voters by other voters. This is in light that it is legal for any American citizen to be a poll watcher.
The other side argues that banning openly carried guns does nothing to deter criminals who are illegally carrying concealed weapons. Thus, making everything less safe should those criminals use their weapons. In that case, the law-abiding gun owners wouldn't be able to defend themselves lawfully. 
In Michigan, we have Attorney General Dana Nessel and Secretary of State Jocelyn Benson on one side arguing for a ban on guns at polling places.
On the other side, we have gun rights groups arguing for gun rights. This includes Michigan Open Carry Inc., Michigan Gun Owners, and the Michigan Coalition for Responsible Gun Owners.
The lawsuit was brought by these three gun ownership groups. It came in response to a directive issued on October 16th by SOS Benson banning the open carry of guns to polling places, around municipal clerks' offices, and ballot counting places on Election Day.
However, what does the law say, and how does it operate? 
Judge Christopher Murray Strikes Down Gun Ban
Although Judge Murray was appointed by Governor John Engler in 2002, his decision was not so much about gun rights as it was about the rule of law. Here is what he wrote in his opinion hours after the court hearing:
"It is important to recognize that this case is not about whether it is a good idea to openly carry a firearm at a polling place, or whether the Second Amendment to the U.S. Constitution prevents the secretary of state's … directive."
"The court's duty is not to act as an overseer of the Department of State, nor is it to impose its view on the wisdom of openly carrying firearms at polling places or other election locations. More importantly, its constitutional role is properly limited to only declaring what the law is, not what it should be."
Judge Murray issued a preliminary injunction against Benson's directive. He said that she could have made the rule under the Administrative Procedures Act months ago. It would have allowed for public and legislative input. He said the directive is not legal, as it amounted to administrative rule under state law. 
Why is Rule-Making Process Important?
The short answer is, even if SOS Benson was attempting to act in the interests of all voters, her actions – if allowed unchecked – could create a pathway to a kind of tyranny.
The rule-making process must comply with state law. This rule did not. According to judge Murray, "she could do absolutely anything regarding elections, and not have to comply with the APA (Administrative Procedures Act)." 
Assistant Attorney General Heather Meingast argued that Michigan law has no prohibitions against carrying guns, not a positive right to carry a firearm. The concept of negative rights, or the idea that Americans have all freedoms not explicitly outlawed, clashes with the idea that the state confers rights.
Our constitution's framers went a step further. They gave Americans the right to bear arms because they knew it would be the first right taken away by a tyrant. Michigan's laws don't enumerate a specific right to carry a gun because our Second Amendment rights are assumed. 
Judge Murray pointed out that Michigan's legislature already has rules for gun owners where guns are not permitted. Polling places are not among those listed. There is also a state law prohibiting voter intimidation at polling places.
Takeaway: What Does This Mean for You?
AG Nessel and SOS Benson stated immediately following Judge Murray's decision that they intend to appeal it.
As of now, the directive set by SOS Benson has no effect. Moreover, several sheriffs have stated they don't intend to enforce the order even if it is in place. As for the polling places, this election sounds like it may be one of the most watched ever held.