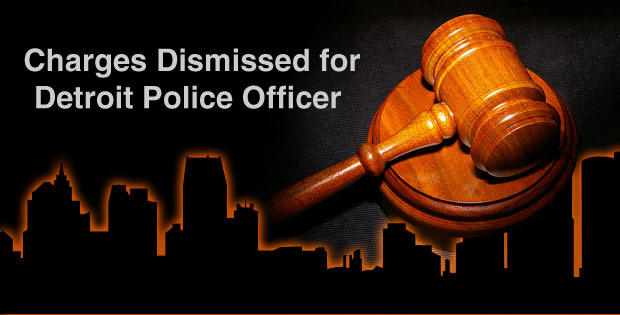 It was May of 2010 when the Special Response Team of the Detroit Police Department entered the Aiyana Stanley-Jones home. She had been asleep on the couch with her grandmother when the Special Response Team arrived.
A flash-bang grenade was thrown into the home and Joseph Weekley was the first to enter the home. The grenade made it difficult to see and Weekly fired his gun. The shot killed 7-year-old Aiyana Stanley-Jones.

According to the Huffington Post, Weekley reported that he shot his gun because the grandmother Mertilla Jones, hit his gun. Merilla denies ever touching his weapon.
Initially, Weekley was charged with involuntary manslaughter and a misdemeanor careless discharge of a firearm causing death. Those charges have now officially been dropped.
Two Mistrials
In 2013, Weekley's first trial ended in a mistrial
Wayne County Circuit Court Judge Cynthia Gray Hathaway dismissed the involuntary manslaughter charge. In another article by the Huffington Post, it was reported that Judge Hathaway granted the motion that had been submitted by Weekley's defense attorney.
Weekley's defense attorney said, "There is absolutely no evidence, none, that's in the least bit credible, that Officer Weekley knowingly created a danger or, more importantly, intended to cause injury,". -Steve Fishman
Mertilla Jones, the grandmother of Aiyana Stanley-Jones, not only told the jury she never touched the gun, but also said that Weekley put his gun to her granddaughter's head and fired the gun. At one point in the trial Jones had to be escorted from the courtroom during her testimony because of an emotional outburst directed at Weekley.
In 2014, Weekley's second trial again ended in a mistrial for the same reason as the first, a deadlock jury.
According to an article by the Detroit Free Press, the 12 jurors were split on whether or not to convict Weekley of a misdemeanor charge of careless, reckless or negligent use of a fire cause death.
After the verdict was read, Weekley released the following statement,
"No matter the outcome of any jury's decision, I have already been devastated and my life has been ruined irreparably by the events that occurred on May 16, 2010. There has not been one single day that has gone by since that day where I have not thought about the loss of Aiyana and I will be haunted by this tragedy for the rest of my life."
Londell Fields, Ayiana's great uncle told reporters that Dominika Stanley didn't want to "go through this, make her family through this, anymore."
However, many believed that someone needed to be held accountable because a little girl had been killed.
All Charges Dismissed
There will not be a third trial. In January, Wayne County Circuit Judge Cynthia Gray Hathaway dismissed the last of the charges of careless discharge causing injury or death.
The judge says to blame her if someone needs to be blamed. As reported by the Detroit Free Press, Hathaway stated,
"If someone needs a scapegoat for what is happening here today, and what is happening here is justice, then put it on me," Hathaway said, before dismissing the case against Detroit Police Officer Joseph Weekley.
What Do You Think?
Did Judge Hathaway make the right decision in dropping the charges? Let me know what your thoughts are about this case in the comment section below.