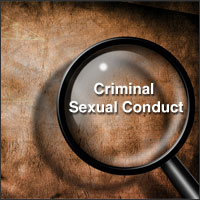 Do you think parents of a 7-year old who was sexually assaulted could forgive the person who assaulted her?
What is the punishment for someone who has been convicted of sexual assault of a child?
A previous Farmington Public School substitute teacher was sentenced to 5 years of probation after being convicted of sexually assaulting a 7-year-old student last March. Andrew Howell, a 59-year-old former substitute teacher, said that he took full responsibility for what happened. He expressed that he is sorry and remorseful for the pain he has caused the family.

The confusing part of this story is that Howell is known to be an upstanding citizen and has helped to raise money and volunteered in the community. He served as a substitute teacher for over 25 years.
Howell Pleaded No Contest
Last Friday, Howell was sentenced by Judge Rudy Nichols of the Oakland County Circuit Court. Howell pleaded no contest to the charge of second-degree criminal sexual conduct. The incident occurred while Howell had been working at the Farmington Hills school that the victim attended.
Maximum Penalty of 15 Years
Second degree criminal sexual conduct has a maximum penalty of 15 years. If someone is convicted of criminal sexual conduct, this means that there has been touching of intimates parts over or under the clothing with the intention of sexual arousal or gratification.
As the parents' statement was read in court, many were shocked by their words of forgiveness. According to the Detroit Free Press, a letter by the parents of the victim was read in court to Howell. It included,
We will never forget the look on (their) 7-year-old daughter's face."
The letter continued with the parents' stating,
We pray you seek help," they said. "God has greater plans for your life, Mr. Howell," they said. "We wish you peace and healing."
Howell will have to serve 5 years probation. He will also have to act in accordance with all of the requirements for the sex offender registry, "pay court costs and fees, submit to mental health treatment and DNA testing, as well as having no contact with the victim or her family" according to the same report in the Free Press.
Second degree criminal sexual conduct is devastating for the victim and the family. This is a situation where an attorney experienced attorney is essential. If you have any questions about criminal sexual conduct, please call my office.