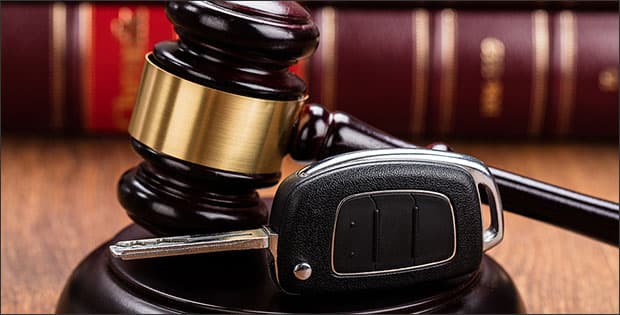 When you are trying to win back your Michigan driver's license, there comes a time when all you have left to do is prepare for, attend, and win your hearing.
Before that, you've had to put in a lot of work, and you've no doubt experienced a lot of stress and maybe shed some tears. 
The last part of your process will have involved getting your substance use evaluation and letters of support. We will have double-checked them, making sure they are edited and revised, before filing them. Then we wait.
Your hearing date notification will come telling you the date and time of your hearing, plus the name of the hearing officer deciding the case.
Preparing for Your Hearing
The devil is in the details, as they say. Nowhere does that saying apply more clearly than the law.
Here's the reason you hire a lawyer: not just for the expertise in law, but for his knowledge of the system. When you practice law, you never ask a question you don't already know the answer to.
Likewise, you don't go into a hearing without knowing precisely what your hearing officer needs to hear to award you the license.
Here's some of what we'll know before you go into that meeting:
Where your meeting is set to occur – which means we will find out which issues this particular court is likely to care about most and bring up at your hearing.
Who your hearing officer will be – which means we can find out his or her attitude about things like whether you've attended AA meetings or what kind of alternate support you have in your life if you haven't. Each officer has a different approach to the evidence in front of him. 
Your story, and the steps you've taken to make sure you never drink and drive again. It's the most essential piece of all, and you can't fake it. 
How Long Will the Hearing Last?
Driver's license restoration hearings are short. They usually last about 30 minutes. All of the evidence we've worked so hard to compile and submit will be in front of the officer. All they need now is to hear and see you talk about your journey and to ask you how you plan to stay sober so they can judge for themselves. 
What Kinds of Questions Will They Ask?
It's important to remember what's in front of that officer: everything you already know from your case. When you walk into that meeting, no part of it will surprise you. However, we can go over what questions they may ask that will keep your nervousness to a minimum. 
They may ask if you attend AA, and if so, how often. They may ask for specific steps and what step you're working on if you say that you do attend AA. If you don't attend AA, they may be more or less open to another kind of treatment or support system you have in place to help you stay sober. It's my job to talk through your story beforehand to make sure no question is a surprise. 
It's my job to help you identify your aha moment – that moment when you realized you had to quit drinking – and be able to articulate that to the hearing officer. 
Remember, it's doubtful you will get this far without accepting a sober lifestyle. The best way to prepare for your hearing is to have a true story to tell, not to be trying to sell a false narrative about your sobriety. Nothing at all can surpass the truth about a changed life. Alternately, nothing I can say or do will help you if you aren't genuinely committed to sobriety.
Driver's License Restoration Lawyer in Michigan
If you are ready to apply for your Michigan driver's license to be restored after a DUI conviction, call my office today for your free consultation.
Don't waste your time and money trying to navigate the appeal on your own. With my legal counsel, and a commitment to sobriety, you are on the right track of winning it back the first time.