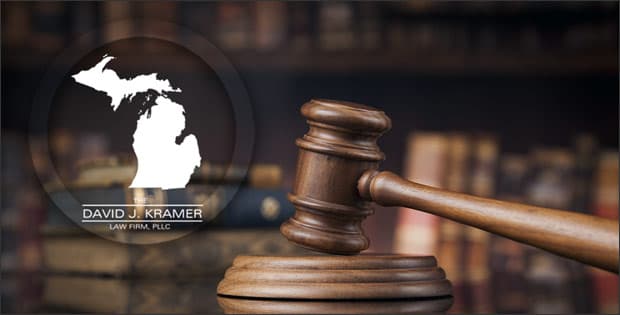 After almost seven months of unilateral decision-making powers, the law Governor Gretchen Whitmer was using to keep Michigan in a state of emergency – which was the source of her 140 executive orders since the beginning of March – has been struck down by Michigan's Supreme Court. 
The court ruled Michigan's 1945 Emergency Powers of the Governor Act unconstitutional in a 4-3 vote. That law was the basis for Whitmer's continued state of emergency powers only when the Governor ignored legal precedent and the existence of a later law – Michigan's 1976 Emergency Management Act – which only gives Michigan's Governor 28 days to take the reins before having to work with legislators. 
Protests Against Unconstitutionality
If you have followed Michigan's trajectory through this process, you know that there were protests at the state capital. The protests were followed by lawsuits and civil disobedience throughout the last seven months.
One Owosso, Michigan barber opened his business despite continuing penalties from the health department. Several lawsuits have been brought against Governor Whitmer. The lawsuits attempted to bring about this supreme court decision, including bowling alleys, the Michigan legislature, gyms, and a congressman.
Although the executive orders have damaged Michigan's economy, the suit that came before the court Friday was brought by three medical centers over the Governor's ban of nonessential medical procedures during the pandemic. 
What Does This Mean for Michigan?
Governor Whitmer has said she "vehemently" disagrees with the ruling. She plans to use "alternative sources of authority" to enact her directives to keep Michigan safe. She has also stated that the ruling doesn't take effect for another 21 days.
So, what's true? It might not affect Michigan residents who are happy to keep other shoppers safe by wearing a mask and staying six feet apart.
Still, it does have significant implications for many of Michigan's businesses. Will those who have been closed be able to open without fearing legal ramifications? Can restaurants expand their seating capacity? Can businesses like gyms and bowling alleys open once again? 
Depending on who you listen to, the supreme court ruling either won't make a difference. Or it means the executive orders are at an end immediately. The reality is that a federal judge still has to rule based on Michigan's supreme court decision. Michigan's legislature is set to review all previous executive orders in preparation for the new laws and guidelines. 
However, Attorney General Dana Nessel announced on October 4th that her office will no longer enforce the executive orders through criminal prosecution. 
This is bound to be confusing for business owners and people who aren't sure what's legal or not anymore. There is no longer a state law saying you have to wear a mask in public or risk incurring a misdemeanor.
However, Oakland County and other county officials are stepping in to continue that mask mandate and many others limiting capacity in restaurants and other businesses. We will keep you updated on any new developments following this historic court decision. 
Takeaway
It is essential for Michigan that our government struck down an unconstitutional law. We are ensuring that no future governor will act for more than 28 days without involving elected state legislators.
However, public health officials also have some executive power. There is a lot that remains unknown about how the virus acts, or how the health care system will fare as we get closer to flu season.
Let's use this new freedom as an opportunity to care for one another and get through this time together.