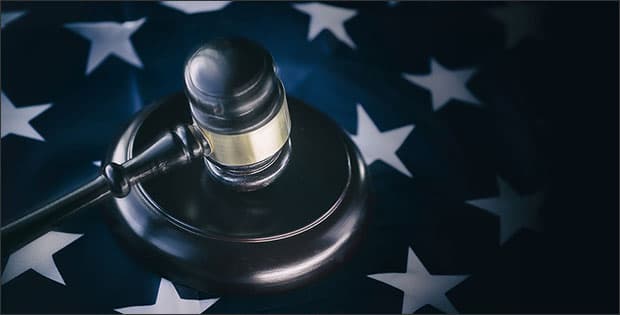 Did you know that stealing political yard signs could result in a misdemeanor conviction?
How about this election year? Just when you think the debates can't get more heated or the rivalry can't get more intense, some new political story comes out.
On the ground, it's been interesting to see how few homes around many neighborhoods in Michigan have a political yard signs for any candidate. What does it signal?
Maybe it signals that people don't want to get into conflict with their neighbors.
At the national level, this country feels so divided. Many Americans do interact with – even argue with – people online. However, maybe we are hesitant to bring a fight to the place where we live. If that's true, it's probably a good thing.
It hasn't stopped some people from trying to make a political move by stealing political yard signs when no one is looking.
In case you didn't know this, it's illegal to steal political signs if they are on private property. You could go to jail for up to 93 days if you get caught. Are three months in jail worth proving a point or getting back at a candidate you don't like? 
Grand Blanc Police Go Online
There have been enough political yard sign thefts in Genesee County to prompt Grand Blanc police to take to social media and warn residents that it's a crime.
On Monday, September 21, 2020 they posted, "We want to remind everyone, this is illegal and punishable by up to 93 days in jail. We understand being passionate for your favorite candidates, but that does not give you permission to steal!"
This police social media post came after many reports around Grand Blanc Township of pollical yard signs being stolen. 
Northern Michigan Driver Caught Red Handed
Early Sunday, September 20, 2020, police noticed several signs during a traffic stop in Leelanau county. The driver admitted to having taken the signs after being questioned. 
Republican U.S. House Candidate Files Police Report
Canton resident Whittney Williams, who is running for Michigan's 11th district seat in the U.S. House of Representatives, noticed many of her campaign signs missing in the last several weeks.
William's campaign sent a video to the police of a man staking out and then stealing campaign signs. She and her campaign staff were taking notice.
They eventually got video of the man, with signs in his hands, being confronted by someone affiliated with her campaign. All of that evidence was sent when her campaign filed a complaint with the police department. 
Charges for Stealing Political Yard Signs
Stealing a political yard sign is illegal. It's a misdemeanor. Not only could you spend 93 days in jail, but you could also end up paying $500 in fines.
According to Michigan Penal Code Section 750.356:
"If the property stolen has a value of less than $200.00, the person is guilty of a misdemeanor punishable by imprisonment for not more than 93 days or a fine of not more than $500.00 or 3 times the value of the property stolen, whichever is greater, or both imprisonment and a fine."
People may not realize it's a serious crime, or they may feel entitled to remove signs because of the heated public debates. Whatever leads you to do it, you could get caught like the driver in Leelanau county or reported by someone else. 
If you see a sign that seems out of place or wrong somehow, you can report it to the police to make sure you won't be subject to fines or jail time for taking the sign yourself. 
Takeaway
These are trying times for America. Emotions are running high, and no one knows what's going to happen next.
If you or a loved one is facing criminal charges, reach out today. Having an experienced attorney by your side can help you reach a more favorable outcome.