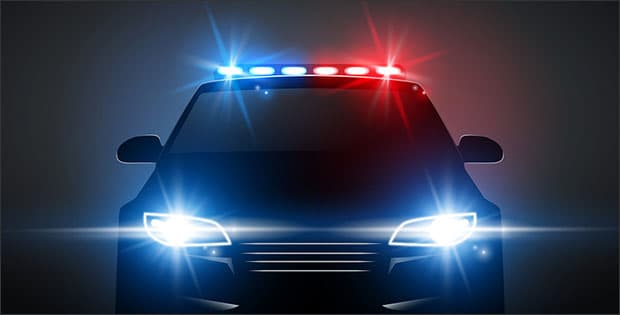 Have you or has a loved one been arrested during Michigan's stay-at-home lockdown?
Governor Whitmer extended Michigan's shelter-in-place executive order through April. When the order was first announced, many business owners were confused about how to implement the order and whether their businesses could be considered "critical."
Governor Whitmer sought to clarify her order when she renewed it this time, and it's also been expanded.
Michigan's Extended Lockdown
Some crucial changes to the plan this time around will limit which departments are open in stores that sell essential items as part of their revenue.
So, no more paint sales, no more lawn and garden sales, and no more furniture or flooring sections.
Michigan residents can buy a car remotely, and a dealership employee can deliver it, but showrooms remain closed.
Residents now cannot travel between two houses they own, and our Upper Peninsula is urging homeowners from further south to stay put to keep new COVID-19 cases from reaching Up North where the medical system has less capacity.
There will be no more golf or landscaping businesses during this time, even though it is easier to maintain safe social distancing during outdoor activities.
Ignoring federal guidelines to maintain gun-related businesses, Governor Whitmer has mandated all gun stores and shooting ranges to be closed.
What Are Legal Implications Under Michigan Extended Lockdown?
Fewer exemptions exist, and Governor Whitmer has made it clear she wants these rules to be interpreted narrowly rather than broadly.
However, there are still exemptions for liquor sales, lottery tickets, and religious services.
Outdoor activities should be limited to those you can do while maintaining proper social distancing.
Governor Whitmer wants to stop as much unnecessary travel as possible for the next several weeks.
With these stricter new rules in place for several more weeks, the number one question many people will want to know is, can I get arrested for leaving my house?
Will the police be patrolling the streets or stopping people at random to ask them where they're going?
Penalties for Disobeying Michigan's Executive Order
The short answer is no. You are not very likely to get arrested for leaving your house. There are still too many valid reasons people can be traveling for police to do anything about those driving around.
Will you get asked where you are going if you get pulled over for speeding? Likely, yes.
What happens if you do get charged with disobeying this executive order?
A willful violation is considered a misdemeanor. You could be fined $1,000 for breaking the order. If you are a business owner and found to be guilty of non-compliance, you may go under licensing review.
However, don't take this to mean that police officers aren't watching.
If you are part of a situation officials think is worth investigating, they will refer it to the local prosecutor.
Additionally, police have taken action in Detroit and Wayne County. According to Deadline Detroit, 140 citations were issued for alleged social distancing violations.
Takeaway
As cases of COVID-19 are expected to peak in Michigan through the rest of April, law enforcement will double down on violations to force compliance with the order.
If you find yourself facing charges you feel are unfair, call my office right away. We are working for you through this crisis.