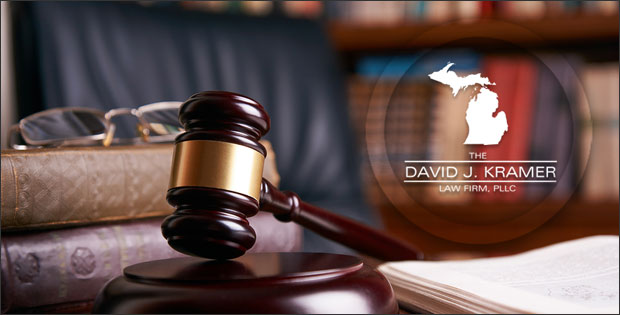 As rare as it is for a defense team to use an insanity defense for their client, it's even rarer for a defendant to be found incompetent to stand trial.
However, does happen. When it happens, it's a very different proceeding from using an insanity defense.
As an example, let's examine the case involving Morgan D. Notestine. He was recently found incompetent to stand trial in Saginaw, Michigan. He was charged with stabbing his roommate to death.
Police responded to a call on November 4th from an acquaintance who found Wayne McComb's body in his and Notestine's shared home.
It is still unclear what kind of dispute lead to the murder. However, when Notestine attempted to run, he was eventually arrested by police at the hospital after being cleared by medical personnel.
Notestine was evaluated by the Michigan Center for Forensic Psychiatry in Ypsilanti, Michigan. He was found psychologically unfit to stand trial. However, he remains charged with open murder – which includes both first and second-degree murder.
Criteria for Incompetency
For a defendant to be declared incompetent, criteria other than mental illness must be met. He or she must meet one of two conditions:
Condition #1
It must be proved that the defendant doesn't understand the nature and object of proceedings against him. He can't have even a minimal understanding of his role or the role of the judge, the prosecutor, the defense attorney, the criminal process or the penalties he faces.
Most likely, someone who can't minimally understand these things has either deficient intelligence or is suffering from severe psychosis.
Condition #2
It must alternately be proved that the defendant is unable to participate in his defense rationally. He or she must not be able to discuss his case or make rational decisions.
As in the first example, a person who is unable to do these things likely has serious psychosis.
In Morgan Notestine's case, news reports indicate that he was too unruly even to bring in to court.
What Happens When a Defendant is Found Incompetent to Stand Trial?
If a defendant is found incompetent, it can be a long process to resolution. The charges against such a person aren't dropped.
The court will order the defendant to undergo treatment to restore competency. This treatment can last for up to 15 months.
Incompetent Due to Inability to Understand Proceedings
If someone is found incompetent because of an inability to understand proceedings, the court can require the defendant to:
Receive education about the court system and their role until they can come to a minimum understanding of what is happening.
Incompetent Due to Mental Illness
If someone is found incompetent because of mental illness, the court can require the defendant to:
Undergo therapy
Take medication in an attempt to restore enough understanding or willingness to cooperate in his defense.
Very often, if a defendant is found incompetent, he or she meets both criteria and needs education, therapy, and medication to reach a point where his or her trial can be adjudicated.
At this point, once competency is reached, the case will return to court and proceed normally.
An important thing to remember is that if a defendant, such as Mr. Notestine, is charged with a crime like murder and found incompetent to stand trial, he will not be free to leave his treatment facility. Ordinarily, however, facilities allow visits from family members.
Seek Professional Help
If you have a loved one who is suffering from a severe mental illness and is facing criminal charges, it is critical that you take action. Contact an experienced defense attorney that will work tirelessly on his or her behalf. These defendants need and deserve all of the respect and treatment they can get.
Contact us today for a free consultation.