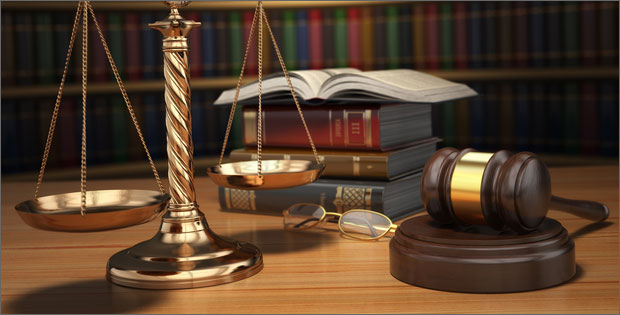 Are all prosecutors bad people, bent on putting people behind bars, regardless of whether they did the crimes for which they are accused?
Of course not. The best thing prosecuting attorneys do is advocate for the rights of victims and victims' families.
However, what happens when it goes too far? What happens when the criminal justice system, deny the rights of defendants to a fair trial? This scenario could be considered a Brady violation.
What is a Brady Violation?
A Brady violation is another name for prosecutorial misconduct, or when evidence that is favorable to a defendant is withheld during a trial.
The term, Brady violation, is based on the Brady Rule. It is a pretrial discovery rule that was established by the U.S. Supreme Court in Brady v. Maryland (1963). According to the Cornell Law School, the Brady Rule "requires prosecutors to disclose materially exculpatory evidence in the government's possession to the defense." Exculpatory evidence is evidence that might exonerate a defendant.
Example of a Brady Violation
As an example of how the Brady violation can affect a case, let's take a look at the Curtis Flowers case. He is the subject of season 2 of American Public Media's In The Dark podcast. He has been subjected to six trials and is currently on death row in Mississippi.
If Flowers is granted another trial, it will likely revolve around this idea: that crucial evidence which was known to District Attorney Doug Evans at the time was withheld from Flowers' attorneys.
New Evidence In Curtis Flowers' Trial
If you listen to the In The Dark investigators' side of the story, which is quite compelling, you will quickly learn that the evidence police had against Curtis Flowers for the murder of four people at Tardy Furniture in Winona, Mississippi in 1997 was small to begin with.
The case they had revolved around the accounts of eyewitnesses, a tenuous link to a shoe that left a bloody footprint in the store, and the testimony of several jailhouse informants.
There was never any forensic evidence linking Curtis to the murders.
During one of Flowers' trials, prosecutors and investigators were asked about their interview of a man named Willie James Hemphill. The D.A. responded that they had talked to him for 5 minutes and ruled him out. However, that wasn't the truth. It took APM a long time to track down the truth, but they did.
Willie James Hemphill had been a suspect in the Tardy Furniture murders. He had been in jail for a number of days. But none of this information was even correctly logged, let alone disclosed to the defense.
Another Piece of Evidence
Another piece of evidence that simply went missing after being turned over to police, according to an interviewee. It was a gun fitting the profile of the murder weapon. It was found buried in a yard by the owner of the house.
Not only that, but the house was within easy walking distance to Tardy furniture, on the other side of a tunnel that would have hidden someone running from the scene of the crime.
If In The Dark is right, this is an even more severe injustice done to Curtis Flowers by the State of Mississippi.
But is he alone?
According to an article in The Atlantic, no. In addition, prosecuting attorneys rarely face sanctions when they withhold evidence. In fact, APM uncovered another case that happened around the same time as Flowers' case in which D.A. Doug Evans clearly withheld evidence.
Fortunately for this man, his case was tried again by a mostly black jury and he was acquitted.
For Curtis Flowers, if it is determined that prosecutors didn't turn over critical evidence to the defense, this would be a Brady violation. He could get a new trial.
Takeaway
In conclusion, clearly something more meaningful needs to be done to ensure that all defendants get fair trials.
One way to begin is to sanction prosecutors and law enforcement officers who withhold evidence that could help a defendant. What do you think?