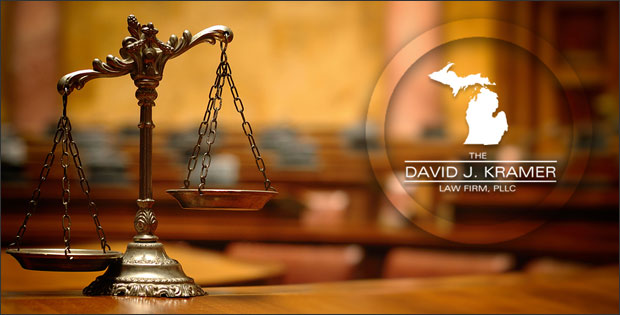 Most people are aware of the primary possible outcomes of going to trial. Either you will be acquitted – that means a jury finds you not guilty of the charge or charges against you. Or you will be found guilty and sentenced to some penalty.
However, what happens when jurors can't agree on one or more of the counts against you?
Hung Jury
When jurors can't agree, it's often called a hung jury or a deadlocked jury.
The short answer is that most juries want to come to a verdict. In addition, most jurors have their minds made up going into deliberations, so hung juries are relatively rare.
There are some things judges can do to try to encourage a jury to come to a decision.
Allen Charge
There are generally two types of cases where a jury is more likely to come to the judge and say they can't come to a verdict.
The first example is where a case is complicated. Maybe there is a lot of information for the jury to process and deliberate over. Or perhaps the moral questions are particularly complicated.
The second reason a jury may deadlock is over strongly held points of view on opposite ends of the spectrum. It is feasible that one or two jurors may hold out against the majority and refuse to change their vote, but it doesn't happen very often.
If a jury tells the judge they are hung, he can – and often does – instruct the jury to go back and try harder, and that he feels confident if they do they will come to a verdict.
This instruction is called an Allen Charge. It is based on the 1896 court case Allen V. United States. The judge may encourage jurors with the minority opinion to reconsider. It's also often called a "Dynamite Charge" or "Hammer Charge."
A judge can also remove a juror if he or she refuses to deliberate or participate. It is also not very common, but it has been done. A judge would need a good reason to do so. However, jurors aren't required to give up a real belief to reach a verdict.
Famous Hung Juries
Michigan, Jackson resident Daisha Cooper had a new trial in January 2019 after the jury in her first trial failed to reach a verdict on two of the four counts against her.
Cooper was charged with one count of open murder including:
First and second-degree murder
One count of felony firearm possession
One count of reckless discharge of a firearm causing death.
Cooper claims her boyfriend's death was accidental on Mother's Day in 2016. She said the shotgun she took out to scare him away went off.
Cooper's defense team told the story that he had been abusing her for years, that she was afraid of him, and she had finally decided to ask him to leave.
The jury found her not guilty of first-degree murder and guilty of one count of felony firearm possession. However, the jury couldn't reach a verdict on second-degree murder or reckless discharge.
If the jury in her new trial acquits her of the remaining murder charge, she will have served the maximum prison time for the felony firearm charge.
As with any hung jury, if a judge can't produce a verdict after instructing the jury to try again more than once, he or she must declare a mistrial.
It is up to the prosecution to decide whether to try the case again.
The Bill Cosby Trial
You may remember the famous Bill Cosby trial, which ended in a mistrial. His charges remained, and the prosecution had four months to decide whether to retry the case.
Prosecutors must choose wisely in a mistrial. It may not be worth the expense of a new trial. Additionally, the evidence to convict doesn't always improve after the second time.
There are also sometimes victims – as with the Cosby trial – who would suffer again from having to go through another trial. But this doesn't mean a mistrial automatically works in favor of the defendant.
Conclusion
Even if there are a few jurors in a trial who don't agree with the rest, most often jury deliberations aren't contentious. It is very rare for a trial to end this way. However, when it does a defendant usually has his or her case re-tried.
If you are facing a re-trial after a mistrial in your case, don't wait to hire the best representation possible for your new trial. It's not just another chance for the prosecution to try to convict you. It is another chance for your defense get you acquitted.
Give us a call today! We would be honored to help.
Contact the David J. Kramer Law Firm today for a free consultation.