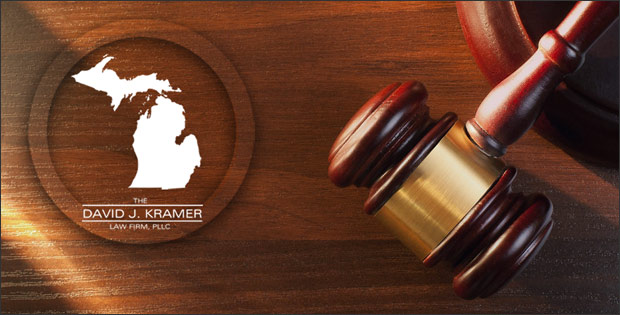 A registered sex offender is any person, male or female, convicted of a crime involving a sexual act after which local, state or federal laws mandate they be placed on the Sexual Offender Registry after serving their sentence or have been released on parole.

It does not mean that every registered sex offender is a violent criminal. Acts for which people get placed on the registry can be misdemeanors. The definition of a sex crime differs in different jurisdictions.
What it does mean is that the crime for which a person has been placed on the list can be made public. Often this information is available to the public on free websites, but it may be published in a newspaper or other public document as well.
Classification of Sex Offenses
In 2006, President George W. Bush signed into law the Adam Walsh Act, which set standards for how law enforcement classifies sexual offenses. This law follows two other laws written to identify sexual offenders to law enforcement and the public: Megan's Law and the Jacob Wetterling Crimes Against Children and Sexually Violent Offender Registration Act
The Adam Walsh Act seeks to classify sexual offenses based on the crime committed, the nature of the crime, the age of the parties involved, and the likelihood of committing the same type of offense again. Since this act was passed, every state must now have laws which are at least as stringent as these. Some states are more stringent. Here's an overview:
Tier I Offenses (or Level 1 sex offender)
Non violent with persons of the age of majority (consent)
Requires registration on the sexual offender registry for a minimum of 15 years with verification on a yearly basis
Tier II Offenses (or Level 2 sex offender)
Non violent involving minors
Requires being registered for no less than 25 years with verification twice a year
Tier III (or level 3 sex offender)
The most serious designation
Includes those convicted of violent and non-violent acts with minors or adults
Requires registration for the duration of the offender's lifetime with verification quarterly (every four months)
Which Criminal Charges Result in Registration?
According to federal law, a sexual act is defined as an act that involves sexual penetration between the perpetrator and the victim and sexual contact involves touching in a sexual nature.
Tier I offenses include but are not limited to:
Indecent Exposure
Voyeurism
Possession of child pornography (which could include teen sexting)
Sexual contact without consent
Tier II offenses can include:
A new sexual offense done by an already Tier I offender
Sex trafficking of minors
Transportation of minors for the purpose of sexual activity
Intimidating to elicit sexual activity
Bribing to elicit sexual activity
Any sexual act with a minor ages 12-15
Any sexual contact with a minor 12-15
Any sexual offense done in a position of authority over the victim (parent, guardian, babysitter)
Prostitution of minors
Production or distribution of pornography that includes minors
Any plans to commit or attempt to commit any of the above
Tier III Offenses include:
Any new offense by a tier II perpetrator
Sexual assault
Sexual acts forced on a victim using force or where the victim was under duress
Sexual acts forced on a victim while unconscious through use of drugs or alcohol
Sexual acts with a minor under age 12
Sexual acts with a person incapable of consenting due to mental impairment or disability
Sexual acts where the victim is unable to physically decline
Sexual acts where the victim communicates unwillingness
Any plans to commit or attempt to commit any of the above
What Will Happen If You Are Registered Sex Offender?
Different areas of the country are different. In Michigan, law enforcement has a complete list of registered sex offenders as well as the names of convicted non-compliant sex offenders. Anyone may access this list and search. Pictures of registered sex offenders must be included in the registry as well.
There are no other restrictions that come with registration on the list. A judge may prohibit offenders from being around children, for instance, if they were convicted of a crime involving minors. Of course, the social stigma of such a registry and the hardship of finding a job afterward could be seen as their own punishment.
If you are facing charges of a sexual nature, it is imperative that you have an experienced defense attorney. Please call The David J. Kramer Law Firm, PPC today.
Let's start fighting to protect your freedom