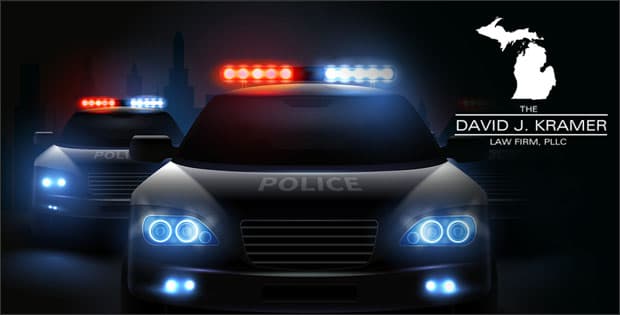 First-degree premeditated murder is an extremely serious charge that could result in a life sentence in Michigan.
Let's take a look at a case in Michigan that involved a 22-year-old and a sheriff's deputy.
In October 2019, jury deliberations began on the trial of Christopher Berak, 22, of Macomb Township, Michigan. He was accused of killing Oakland County Sheriff's Deputy Eric Overall, 50.
Berak's jury, made up of nine women and five men, were given the task to decide if he intended to kill Overall as the prosecution says he did. He faced two charges:
First-degree, premeditated murder
Homicide of a

peace officer

.
The task was significant. If Berak was convicted of first-degree murder, he would be facing life in prison.
Berak's Bizarre Behavior
What seems clear from news reports was that Christopher Berak was acting strangely in events leading up to the Thanksgiving Day 2017 death of officer Overall.
Less than an hour before Officer Overall was killed, Berak presented himself at the Thumb Correctional Facility in Lapeer County. This was 25 miles away from where Overall died. Berak identified himself as "God."
In addition, Berak told correctional officers he was there to break out one of his "sons." When deputies attempted to stop him, he took off his seat belt and told them he was going to run his vehicle into a tree.
In another one of four police contacts on the eve of Thanksgiving, Berak was pulled over and given a ticket by Shelby Township officer Scott Phelps.
Berak had been clocked at 62 mph in a 45 mph zone.
In a video of the traffic stop, Berak is shown ignoring Officer Phelps' instructions to remain in his car. When Phelps asks why Berak didn't obey the order, he tells Phelps he's a "child of God and has rights."
Berak then volunteered an explanation for why he might appear nervous or shaking: he was "on medications."
However, after all that, Berak drove away, politely thanking Phelps for his "protection."
A co-worker of Berak's testified they had smoked marijuana from a vape pen in the parking lot of Louie's Pizza, where he and Berak had both worked as pizza delivery drivers.
Lead Up to the First-Degree Premeditated Murder
During the trial, prosecutors also showed Berak's strange behavior in the incident, which lead up to Officer Overall's death.
What can't be disputed is that Berak's vehicle struck Overall on the shoulder of M-15 near Seymour Lake Road in Brandon Township, Michigan.
When veteran officer Overall heard from the dispatcher that a chase was underway with Berak and four police cars from the earlier Thumb Correctional Facility incident, Overall stopped and threw "stop sticks" in the road.
Overall was standing on the shoulder in full uniform, lit by his vehicle's lights and in the light of a street lamp.
Berak, who had been driving in complete control of his car the whole time, appeared to swerve to purposely hit Overall, throwing Overall and his vehicle into the marsh.
Prosecutor Ken Frazee contended Berak was angry at police and that this was premeditated murder.
Berak's defense attorney, Stephen Rabaut, claimed to the jury that Overall's killing was a tragic mistake. He claimed that Berak had been distracted by the police cars in pursuit.
Each police cruiser was flashing its lights, but not using sirens.
The Verdict
Berak had been examined by mental health professionals and was found competent to stand trial.
On November 1, 2019, the jury found Christopher Berak guilty of first-degree premeditated murder and homicide of Officer Eric Overall.
Oakland County Circuit Court Judge Leo Bowman set a December 10 sentencing date on the charges.
Penalties
According to Michigan Penal Code (750.316), the charges carry life in prison without parole.
Takeaway
First-degree premeditated murder has severe consequences if convicted. If you are or someone you love is being investigated, it is critical to have an experienced criminal attorney fighting for your rights.