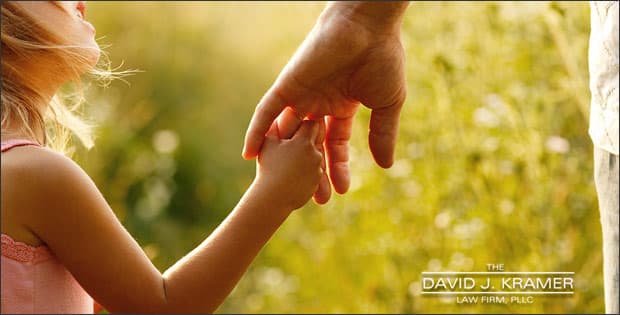 Do incarcerated people automatically lose their parental rights?
It may seem like a peripheral question to those who have never dealt with the criminal justice system. However, it's a critical question when you are facing significant prison time.
Do criminals deserve to lose contact with their children? Or do they retain their rights to parent just like everyone else?
Prisoner's Parental Rights in Michigan
The Michigan Supreme Court has a definite opinion about this: parents in Michigan do NOT lose their rights simply because they are in prison.
The court set this precedent in 2010. Supreme Court Justice Maura Corrigan wrote the opinion that Child Protective Services couldn't terminate a parent's rights after the following controversial case.
Mr. Richard Mason, who had two sons, was convicted of a drunken driving charge and sentenced to a prison term in 2007.
The plan was for him to reunify with his children upon his release. However, he was immediately convicted of a prior larceny charge and went back to prison.
Thereupon, CPS decided to terminate his rights to his two children.
Here's what happened then: the Supreme Court found in favor of Mr. Mason and reversed the Appellate court's decision.
The Supreme Court found that:
Mason's CPS agent made only negligible efforts to reunite the family.
CPS agents didn't consider the children's placement with relatives.
CPS agents also didn't properly evaluate whether Mr. Mason's children could be placed with him in the future.
CPS only allowed Mr. Mason to participate in 2 of 7 parental hearings to determine his children's placement while he was behind bars.
CPS later tried to claim they hadn't violated his rights to the hearings.
CPS "effectively terminated respondent's parental rights merely because he was incarcerated."
Now, it is illegal in Michigan to have your parental rights terminated for being incarcerated.
What Child Protective Services Must Prove
Now there are several things CPS must prove before they can terminate your rights if you are in prison:
Your incarceration would leave your children without a regular home for at least two years
You are unable to provide custody and care for your children during your imprisonment, and
You are not likely to be able to provide proper care in a reasonable time
Your Parental Rights
If you are a parent serving a prison sentence, you have the right not only to retain parental rights but to participate in every hearing taking place that affects your parental rights.
In Mr. Mason's case, he told his attorney he wanted to be part of every hearing, yet CPS denied him that right.
Child Protective Services is not allowed to violate a parent's rights by neglecting to inform him or her of the time and place of court hearings that would affect their children.
Do you know that it is your right to care for, have custody of, and control of your children?
The state should protect these parental rights. The state is not allowed to interfere with these rights until it can prove a parent is unfit as defined by state law.
Additionally, the process of attempting to prove inadequate parenting has to follow a legal procedure. This is called your due process rights.
Child Protective Services – Michigan CPS Attorney
It should be very difficult for the state to remove your children from your custody and care because the system is based on the idea that it's in the child's best interest to stay with his or her parents.
Unfortunately, it has become too easy for the state to interfere. The Michigan Supreme Court has ruled this. However, it is up to you to fight for your parental rights if you are incarcerated.
The David J. Kramer Law Firm, PLLC can help. Don't let the state take your kids just because you happen to be in prison. We would be honored to help.
Let's start fighting for your family.