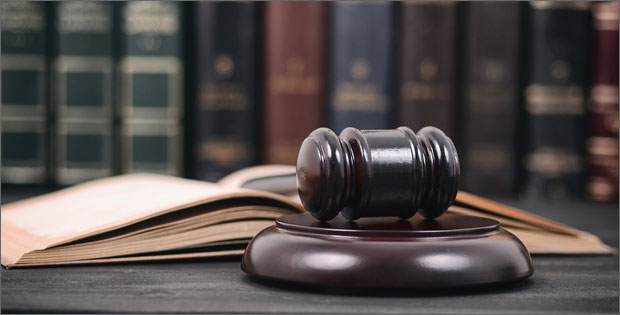 Child pornography and sex trafficking.
Something none of us like to think about happening anywhere in the world, much less in our towns and cities.
However, it seems like every week we see a new story about a man who was arrested for possession or distribution of child pornography online. Either that, or there are several new stories about children and teens being abused.
In one recent story coming from Ottawa, 150 people were arrested for being involved in the live-streaming of abuse of children online while commenters directed abusers.
It's hard to write about it. That's not even the worst of it. Some of those involved were teachers, foster parents, doctors, priests, and a nurse. It's almost an exact repeat of a 2015 story where at least 348 adults were arrested for similar crimes. In addition, those people were also in positions of trust with children.
Does it seem like child pornography is getting worse?
Here are just a few of the statistics available through Enough Is Enough. This is the leading non-profit organization dedicated to making the internet safe for all children and families. Some of these things are hard to read.
Sexual Predation & Exploitation/Child Pornography
A 2016 study by the Center for Court Innovation found that between 8,900 and 10,500 children, ages 13 to 17, are commercially exploited each year in the United States. (Center for Court Innovation, 2016)
The annual number of persons prosecuted for commercial sexual exploitation of children (CSEC) cases filed in U.S. district court nearly doubled between 2004 and 2013, increasing from 1,405 to 2,776 cases.
Child pornography offenses have exploded by more than 200% in the last decade, a trend that advocates say is fueled by the easy spread of illicit material over the internet.
Additionally, incidents of child pornography climbed for the eighth year in a row in 2016. The agency recorded 6,245 incidents last year, up from 4,380 in 2015. That represents a more than 40% rate increase in just one year, and a 233 percent spike from the rate reported in 2006 (Statistics Canada, July 2017)
92% of all child sexual abuse URLs identified globally in 2016 were hosted in these five countries:  Netherlands, UNITED STATES, Canada, France & Russia. (U.S. was ranked 2nd).  https://annualreport.iwf.org.uk/assets/pdf/iwf_report_2016.pdf
There are over 747,408 registered sex offenders in the United States, and over 100,000 are lost in the system (National Center for Missing & Exploited Children, 2012)
Child Pornography
The National Center for Missing and Exploited Children revealed, in a June 2005 study, that 40% of arrested child pornography possessors had both sexually victimized children and were in possession of child pornography (also known as "dual offenders").
Both crimes were discovered in the same investigation. Additionally, another 15% were "dual offenders" who tried to victimize children by soliciting undercover investigators who posed as minors online.
Overall 36% of "dual offenders" showed or gave child pornography to identified victims or undercover investigators posing as minors online.
Of those arrested in the U.S. for the possession of child pornography between 2000 and 2001:
83% had images involving children between ages 6 and 12;
39% had images involving children between ages 3 and 5;
19% had images of infants and toddlers under age 3 (National Center for Missing & Exploited Children.
Child Pornography Possessors Arrested in Internet-Related Crimes: Findings from the National Juvenile Online Victimization Study. Virginia: National Center for Missing & Exploited Children, 2005).
National Children's Homes Report
According to a National Children's Homes report, the number of Internet child pornography images has increased 1500% since 1988. Approximately 20% of all Internet pornography involves children according to the National Center for Missing & Exploited Children.
Child pornography has become a $3 billion annual industry. (Ropelato, Jerry. Top Ten Reviews. Top Ten Reviews, Inc. 5 December, 2005.
The National Center for Missing and Exploited Children (NCMEC)
According to the National Center for Missing and Exploited Children (NCMEC), child pornography reports increased 39% in 2004.
Ernie Allen, president and CEO of NCMEC, states that the statistics show a significant and steady increase in child pornography reports for the seventh year.
More than 20,000 images of child pornography are posted on the Internet every week (National Society for the Prevention of Cruelty to Children, 10/8/03).
More babies and toddlers are appearing on the net and the abuse is getting worse. It is more torturous and sadistic than it was before. The typical age of children is between six and 12. However, he profile is getting younger (Prof. Max Taylor, Combating Pedophile Information Networks in Europe, March 2003).
The U.S. Customs Service
The U.S. Customs Service estimates that there are more than 100,000 Web sites offering child pornography – which is illegal worldwide.
Revenue estimates for the industry range from about $200 million to more than $1 billion per year. These unlawful sexual images can be purchased as easily as shopping at Amazon.com.
"Subscribers" typically use credit cards to pay a monthly fee of between $30 and $50 to download photos and videos, or a one-time fee of a few dollars for single images. (Red Herring Magazine, 1/18/02).
That's right.
If you've gotten this far you now know that child pornography is a $3 billion annual industry. The victims are getting younger and the abuse is getting more sadistic.
This problem is not going away.
What Can You Do?
To keep your own kids safe, EIE has a very thorough guide for how to identify risk factors. In addition, there is information for amber alert protocol.
It might help you to know that the FBI takes child disappearances very seriously and they don't wait a certain number of hours to get involved.
However, there are also ways you can get involved in this fight. Check out the Action Center at enough.org to learn about the many ways you can personally make a difference.
Conclusion
Child pornography is a serious charge. If you or a loved are facing charges, it is critical that an experienced criminal defense attorney is by your side.