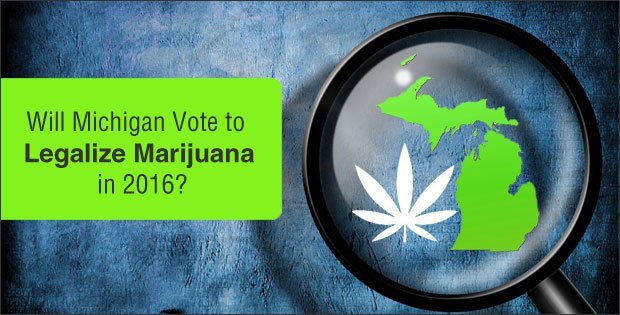 Would you vote to legalize marijuana?
John Sinclair Freedom Rally – Hash Bash
It was 1971 when a freedom rally was held to free a poet and activist named John Sinclair. John Lennon, Yoko Onon, Bob Seger, Stevie Wonder, and 15,000 other people filled Michigan University's Crisler Arena.
John Sinclair had been sentence to 10 years in prison for giving an undercover policeman 2 joints. The John Sinclair Freedom Rally was held in December 1971. In April of 1972, the Michigan Supreme Court over turned the law and freed Sinclair.

It was then, 43 years ago, that the first Ann Arbor Hash Bash started.
This year's Hash Bash was held last weekend in Ann Arbor. According to the Michigan Daily, this year's big emphasis was a 2016 state ballot measure that would legalize marijuana and hemp use in Michigan.
None other than John Sinclair himself was there. Here is what he had to say,
"I started this and I'm still alive, so I like to come back," Sinclair said. "This was all a little idea me and some other people had 44 years ago … One day, I'll be here and we'll be celebrating legalization in Michigan."
State Representative Jeff Erwin
Democrat State Representative Jeff Irwin spoke at this year's Hash Bash. He is the elected official that is planning drafting the impeding 2016 ballot measure to legalize marijuana in Michigan.
Here is what Irwin told those present at Saturday's annual Hash Bash,
"You've heard a little bit about how cannabis is a gateway drug, and I'm here to tell you folks it is a gateway drug to a real bad time with law enforcement," "It's a gateway to a criminal record; it's a gateway to a misdemeanor or a felony; it's a gateway to losing your financial aid. It's a gateway to hundreds of millions of dollars wasted of taxpayer money arresting, trying, prosecuting and incarcerating marijuana users."
Irwin wasn't the only elected official to speak up. Lansing Mayor Virg Benero told the crowd,
"The war on marijuana has been a war on the good and decent citizens of Michigan and America," Bernero said. "It is a war against our children, a war against our communities, especially communities of color. The casualties from the war on pot are everywhere. I've heard you say, 'free the weed,' but I've come to realize that 'free the weed' means 'free the people.'"
In an article published by Michigan Live and written by John Counts, Irwin is quoted saying, "It's going to be Colorado improved in the Great Lakes state."
An article by Click on Detroit, Irwin says that the tax income generated from legalizing marijuana would be used in our schools, to help fix our roads, and be invested into our substance abuse programs.
Critics of the Legalize Marijuana Movement
CBS reports that critics are concerned that marijuana would become too accessible for kids if it is legalized. Irwin responds to that criticism saying that we must legalize marijuana and regulate it to keep it away from our kids.
Your Turn
If Jeff Irwin's drafted bill makes it to November 2016, will you be voting to legalize marijuana? Check out Michigan Picked: Most Like to Legalize Recreational Marijuana for why Michigan was picked by the High Times and The Street as one of the states most likely to legalize marijuana.