If you have been charged with a crime in Michigan, you are probably most concerned about the potential that you will spend time in prison.
It's an understandable fear. That why my legal services are helpful during sentencing. I will work hard for you with the court to bring about a sentencing option that gives you hope. I will fight aggressively to allow you to have your life back as soon as possible.
You may not realize how many different types of courts and other sentencing options are available in the state of Michigan. There are prison alternatives.
Prison Alternatives in Michigan Law
Alternative Courts in Michigan
Juvenile Courts
Juvenile courts are staffed by judges who have experience with minors. They have the training and insight into the effects of sentencing minors. If you are a minor facing criminal charges in the state of Michigan, you have the right to have your case heard by one of these judges who will consider your future.
Veteran's Courts
If you have served our country in one of the branches of the Armed Services, you are entitled to have your case heard in Veteran's Court. These courts are specially formed to deal with former military personnel. They recognize that military veterans face challenges like PTSD (Post Traumatic Stress Disorder). In addition, they understand other mental health issues that would impact sentencing.
Drug and Alcohol Courts
Drug and alcohol courts have been formed to help deal with the realities of drug and alcohol addiction and the criminal activity that results from it.
These courts take into account the erratic behavior of people under addiction and their need for intervention and rehabilitation as well as to account for their crimes.
Sentencing in these courts may include treatment requirements like drug testing, support group participation, and education.
Alternative Sentencing in Michigan
In addition to special courts, there are many alternative sentencing options available, of which you may not be aware when you encounter the criminal justice system.
Let an experienced and aggressive defense attorney argue on your behalf if your case warrants alternative sentencing.
Special Alternative Incarceration
The special alternative incarceration program is an exclusive boot camp style program designed to rehabilitate select offenders in place of jail or prison time.
Probationers in this program go through an intensive experience with military-style training, education, work assignments, and necessary treatment before their supervised release into a halfway house.
This option can potentially be open to low-risk offenders or prisoners.
7411 Sentencing
The Michigan penal code allows those charged with certain drug crimes to avoid jail time if they follow alternative orders set forward by a judge.
Some of these other orders could include payment to the court and participation in rehabilitation programs.
7411 Sentencing allows you to keep your record clean if you follow court guidelines, as it's not charged as a crime.
Michigan HYTA Act
The Holmes Youthful Trainee Act (HYTA) allows those who have committed a crime between the ages of 17 and 21 to potentially have their charge dismissed upon completion of probation.
The offense doesn't appear on your permanent record. It doesn't apply to crimes that could result in a life sentence, traffic offenses, or criminal sexual conduct.
Deferred/Delayed Sentences
There are some differences between deferred and delayed sentencing. However, this could apply to you if a judge feels you are unlikely to commit another crime or to endanger anyone.
If a judge decides to delay your sentence, you could have up to 1 year to petition for a lighter sentence and explore alternative sentencing options with your attorney.
Your crime, in this case, will still appear on your record.
Probation or Supervision
For those facing many types of charges other than those relating to murder, treason, armed robbery or criminal sexual conduct in the first or third degree, you may qualify for probation rather than a prison sentence.
Charges can include felonies and misdemeanors. A judge may order probation for those who are likely not to re-offend.
You may be sentenced to up to 5 years for a felony charge, and the terms of probation are much like the terms of parole.
On probation, you may not break any law, you may not leave the state without the court's consent, and you may be ordered to pay a number of fees.
In addition, you may have to comply with any additional acts such as the sex offender registration act.
Probation could also include:
Mental health treatment
Counseling
House arrest
Electronic monitoring
Community service
Community corrections programs,
Alcohol and drug testing
Education
Curfew
Location Restriction
Avoid Prison Time With Metro Detroit Criminal Attorney, David J. Kramer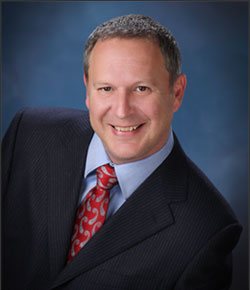 There is hope.
Just because you are facing criminal charges in Michigan doesn't mean you will be incarcerated.
There are prison alternatives in Michigan.
Contact me today for a free consultation.
Let's get started.