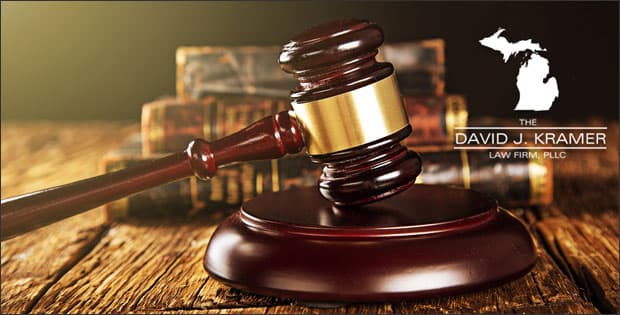 In the state of Michigan, restraining orders are called Personal Protection Orders or PPO. If someone has been threatened, assaulted, or stalked, they can have a PPO issued for them to prevent contact with the aggressor.
On TV crime shows, PPOs are often depicted as a tool for single, vulnerable women to keep strange stalkers away.
However, the most common scenario for a PPO is in a domestic situation.
If you are the subject of a PPO, it will restrict your freedom and make your life much more complicated.
Often, this feels unfair, and like you are out of control of your life.
However, things can become even more difficult if you violate the terms of your PPO. Even an unintentional violation can result in legal action and harsh punishment.
The Facts About Personal Protection Orders
If the above isn't enough to make you feel like these are unfair, here are some more harsh truths about personal protection orders:
Ex Parte
This aspect of the depiction on TV is correct. A judge can issue a PPO without all involved parties being present. That's what "ex parte" means.
The offender isn't present, and there is no full court hearing. Although the prosecution still must present convincing evidence of harassment, you could have your freedom crippled for up to six months with a temporary PPO with no hearing.
Terms & Conditions
If the PPO against you isn't challenged in a court hearing, contact will be restricted, and a judge will lay out the terms and conditions of your PPO.
Then, if you violate the terms, it's up to a judge, the DA and police department to work together to decide your punishment. There isn't one standard for penalties because of how many potential restrictions there are.
Arrest
You can be arrested without a warrant immediately. Yes, if you violate any terms of the PPO against you, you can be charged with contempt of court and arrested.
Terms of Michigan Personal Protection Orders
As I stated above, the terms of a PPO can vary widely. They are issued for the protection of a person who has convincing evidence of domestic violence, stalking, or harassment against you.
According the Michigan's Penal Code, Section 600.2950, terms can include things like:
Entering premises or place of work.
Contacting the petitioner in any way including email, phone calls, mail or social media.
Accessing the petitioner's phone number or address.
Possession of a firearm
Threatening
Harassing
Stalking
Assaulting or beating
Once the court has heard convincing enough evidence against you to issue a PPO, any violation of the PPO is seen as a violent offense, and you will be labeled a violent offender.
Michigan courts are rarely lenient on violent offenders. This is why you need aggressive defense and a legal advocate if you have a PPO against you.
Penalties for Violating Personal Protection Orders
If you violate your PPO, the penalty is up to 93 days in jail and a fine of up to $500, including any additional criminal penalties if they apply to the situation.
Even going to someone at their work and trying to talk to them could end up very bad for you.
What if the conversation ends in a yelling match? It happens to people all the time.
However, if you have a PPO, you could be looking at the violation charge plus an assault charge. All it takes is for the petitioner to say they feel threatened.
Restraining Order Violation Lawyer in Detroit, Novi, and throughout Michigan
It is critical that you work with a competent criminal defense attorney as soon as possible in your PPO case.
Personal Protection Orders are often used as a way to leverage power in a divorce. I will work aggressively to fight them and to obtain the best result possible for you.
If you have violated a PPO, contact me as soon as you can. Don't let your reputation be torn apart.