Is a post-conviction appeal possible? Can a defendant challenge a conviction after they have received a guilty verdict?
Let's take a look at the Larry Nassar case. Was his sentence hearing unfair?
That's the question at the root of several appeals made by his lawyers last summer.
The hearing made headline news in the winter of 2018. Over 150 women and girls came to give victim impact statements, which were televised, prior to the sentencing.
Nassar had pleaded guilty to three federal child pornography charges in exchange for U.S. attorneys in Michigan not to pursue "international travel with intent to engage in illicit sexual conduct in foreign places" charges.
The charges stemmed from his alleged abuse of US gymnasts during the Olympic Games. In addition, he pleaded guilty to Michigan State charges of criminal sexual conduct against seven girls – three of them under the age of 13.
As part of the plea deal, Nassar would be required to hear victim impact statements from any women and girls who had been abused by him and wanted to give a statement.
At the conclusion of his hearing, Judge Aquilina gave Nassar the maximum allowable sentence of 40-175 years in prison. She stated, "I have signed your death warrant."
Aquilina also stated,
"It is my honor and privilege to sentence you."
"Our Constitution does not allow for cruel and unusual punishment. If it did … I would allow some or many people to do to him what he did to others."
Nassar Asked For a New Judge and Sentence
In the summer of 2018, Nassar's lawyers filed several motions related to this hearing. The lawyers cited that Judge Rosemarie Aquilina had overstepped her role when she began advocating for victims instead of maintaining objectivity.
In addition, Nassar's lawyers claimed she had been biased in her sentencing in favor of the victims. Furthermore, the lawyers claimed that Nassar had been treated unfairly in the courtroom, as well as subject to beatings in prison after his hearing.
Unfortunately for Nassar, Judge Rosemarie Aquilina denied Nassar's request for new sentencing in Ingham County. Aquilina also denied a separate motion to disqualify her. This decision was later upheld by Chief Judge Richard Garcia.
Eaton County Circuit Court Judge Janice Cunningham also chose to deny Nassar's motion asking for a new sentencing hearing and a new judge. She also denied the request from Nassar's attorneys to give Nassar credit for time served in federal prison on a separate child pornography charge.
Fair or Unfair?
The consensus of much of the media, in this case, seems to be that Nassar got what he deserved. The consensus also appears to be that Judge Aquilina acted rightly as a champion of victims with her remarks and when she sentenced him to the maximum allowable sentence.
However, the fact that she also had the power to deny his request for a new judge begs the question:
Is there such a thing as post-conviction relief for anyone in prison?
Moreover, those of us in criminal defense may see more clearly how Judge Aquilina's actions threaten the fairness of our system.
What happens to others being sentenced if judges follow in her footsteps and allow their unbiased position to be influenced by public sentiment?
Post-Conviction Appeal Lawyer in Michigan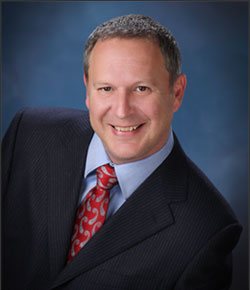 Yes, a post-conviction appeal is possible. If you have been convicted and sentenced, you still have rights. Post-conviction relief can be a difficult process.
Don't try to go through it alone – call Michigan attorney, David J. Kramer today if you or a loved deserves an appeal.